Kitten Adoptions
Where:
Pet Food Express - Livermore, 1436 1st St., Livermore, CA 94550
When:
Sunday, December 21, 2014 10:30 AM - 2:00 PM
Sunday, December 28, 2014 10:30 AM - 2:00 PM
Sunday, January 04, 2015 10:30 AM - 2:00 PM
Sunday, January 11, 2015 10:30 AM - 2:00 PM
Sunday, January 18, 2015 10:30 AM - 2:00 PM
Sunday, January 25, 2015 10:30 AM - 2:00 PM
Sunday, February 01, 2015 10:30 AM - 2:00 PM
Sunday, February 08, 2015 10:30 AM - 2:00 PM
Sunday, February 15, 2015 10:30 AM - 2:00 PM
Sunday, February 22, 2015 10:30 AM - 2:00 PM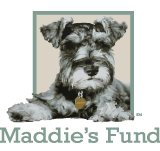 Are you looking to adopt a new kitten? We've partnered with Maddie's Fund to offer kitten adoptions at our Livermore store.
Maddie's Fund® is a family foundation endowed by the founder of Workday® and PeopleSoft, Dave Duffield and his wife, Cheryl. Maddie's Fund is helping to achieve and sustain a no-kill nation by providing solutions to the most challenging issues facing the animal welfare community through its grant giving, hands-on animal care, and research and education.
For more information visit www.maddiesfund.org.